Open 'Create a mailing' on your dashboard.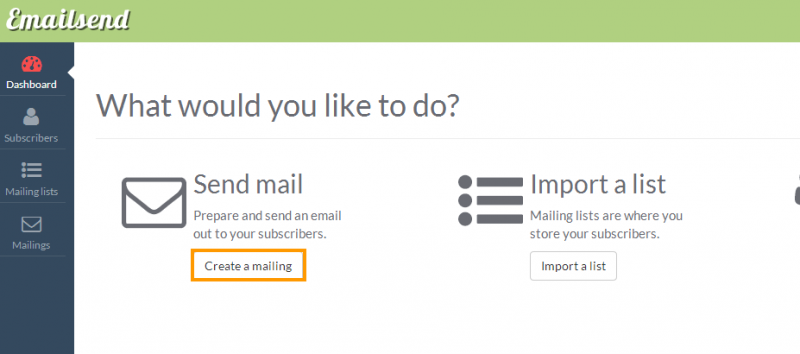 Enter subject name > This is what will appear in the mailing's subject field.
Give your mailing campaign an easily identifiable description. The name you choose will appear in your 'Mailings' under 'Despcription'.
Select template or create your own template.
Enter a 'From name' > Can be a company name or a single person.
Set email address who this mailing is from under 'From email'.
Enter 'Reply to' email address. All replies will be sent to this email address.
Select which folder your mailing should be saved to.
Tick/untick 'Published'' > This will archive and make all email newsletters and electronic mailing lists available to the public.
Before you press 'Save' go to step below to set your 'Recipients'.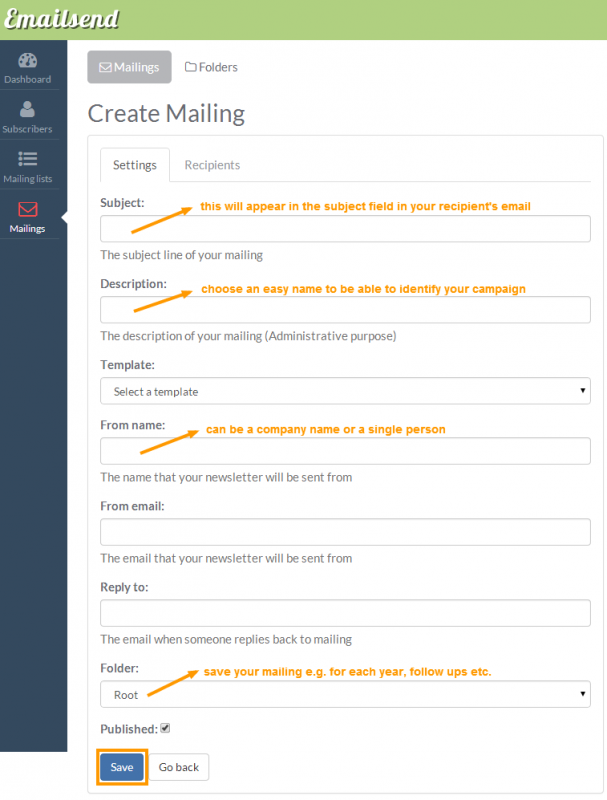 Select mailing list(s) under 'Recipients'.
Select a test mailing list.
Press 'Save'.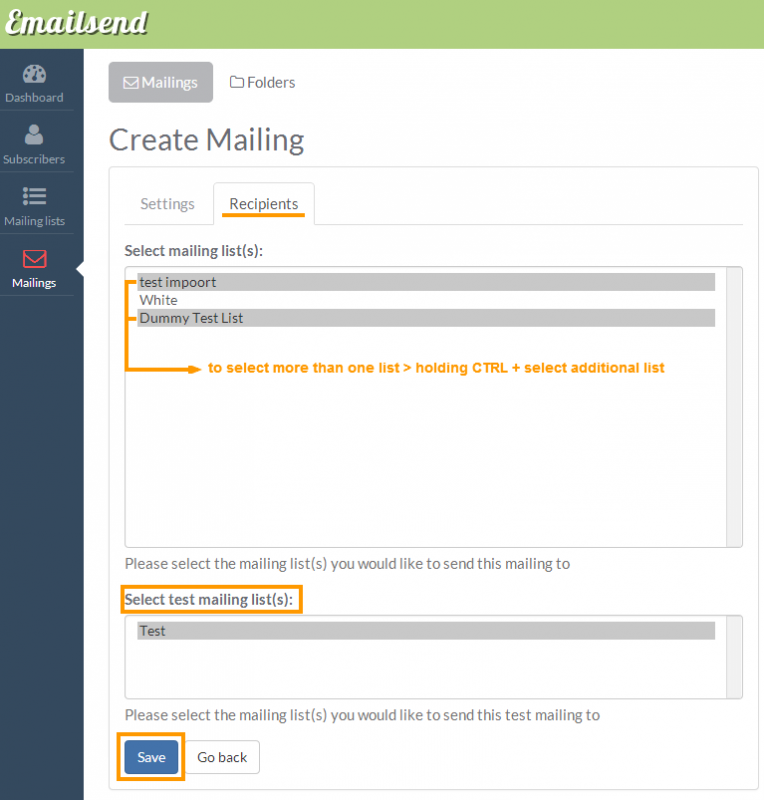 Your mailing is now saved as a 'draft'.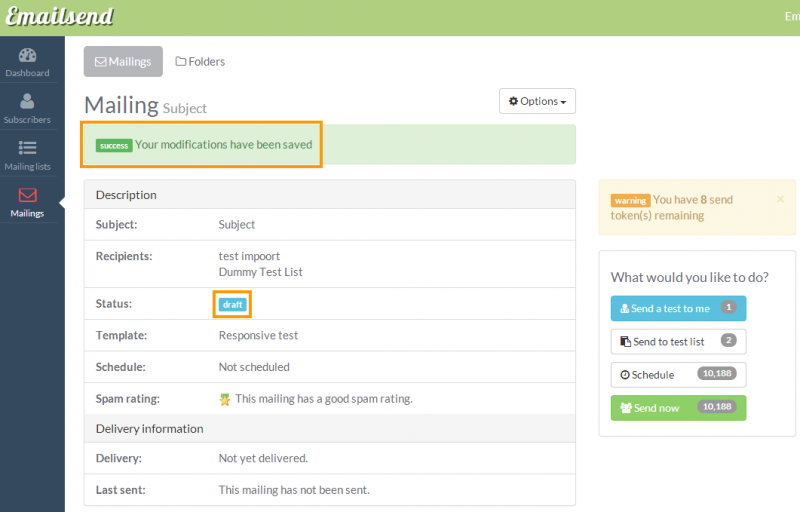 Can't find the answer you need?
Feel free to visit our Contact Us page to fill in a support request