The final stage of creating an mailing campaign is scheduling it to send. You can either sent it immediately, or set a date and time for it to send later.

To schedule a mailing campaign for future delivery, select 'Schedule' from the right 'What would you like to do' box.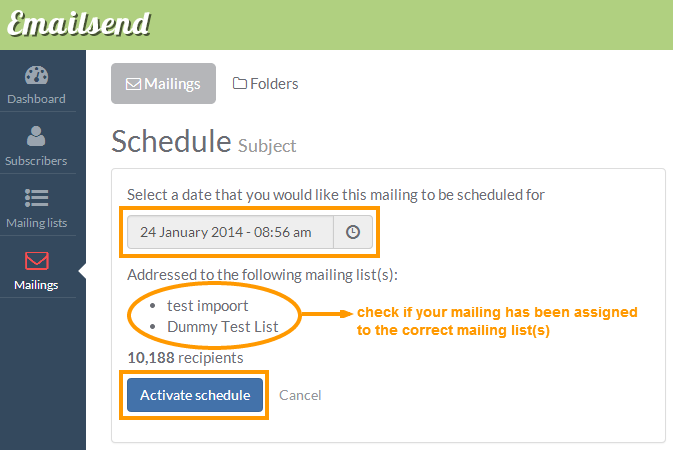 Once your mailing has been sent, you can check the status by selecting the newsletter under 'Mailing'.
Your remaining email credits are shown in the orange box on the top right.
The statistics are now available under 'View report'.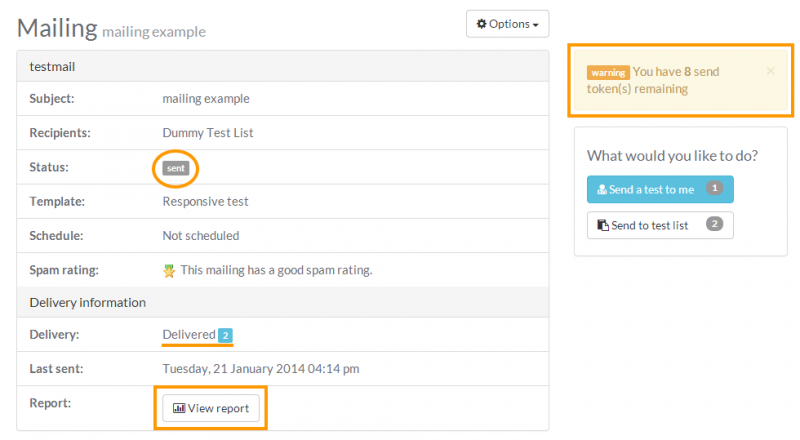 Can't find the answer you need?
Feel free to visit our Contact Us page to fill in a support request