You can easily add an invidual subscriber an exsiting subscriber list.
Open Subscribers on your Dashboard to view all subscribers.
Click on 'Add a subscriber' in the top right box 'What would you like to do'.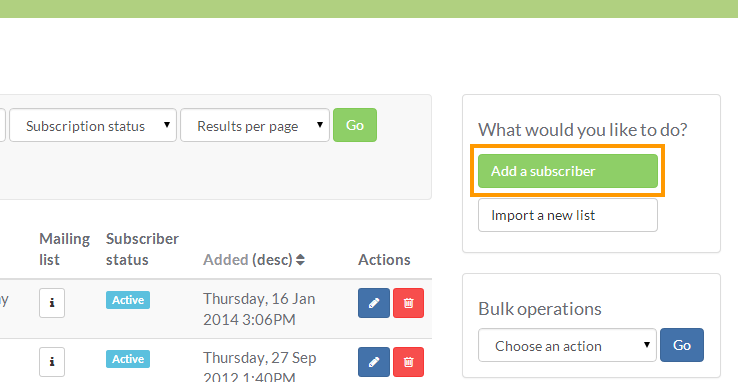 Enter subscriber's information, assign to 'Mailing list', 'Additional fields' (e. g. company >  please contact us here if you wish to add 'Additional fields').
Click 'Save and close'.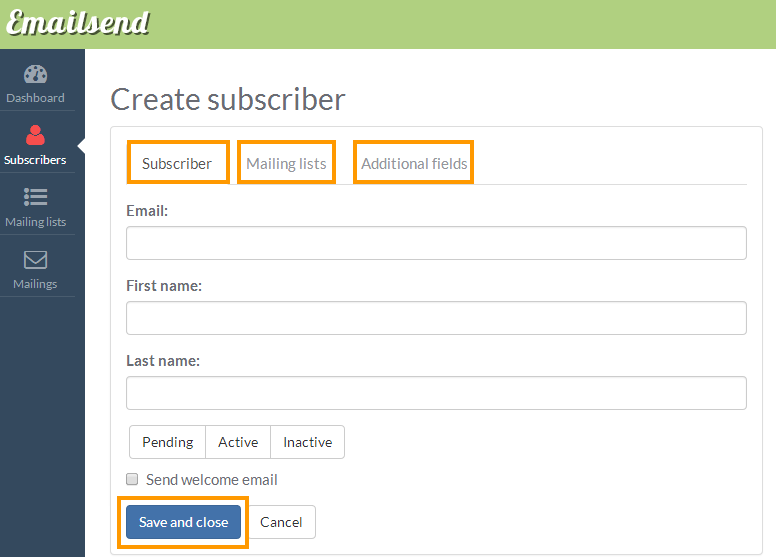 If you tick the box 'Send welcome email' the new account will be set to 'Pending'. An email will be sent to the subscriber with activation instructions.

After following the activation instructions, the subscriber will receive below confirmation. Now your subscriber will be able to receive your mailings.

Can't find the answer you need?
Feel free to visit our Contact Us page to fill in a support request