Open 'Import a list' on your Dashboard.
Enter a new mailing list name or choose from 'And or import to the following lists:' to import to an existing mailing list.
Upload your CSV file (your CSV must be in the following format: 'First name', 'Last name', 'Email address').
Your CSV file doesn't need to fulfil all three columns. So e.g. if you want to import only 'First name' and 'Email address', please make sure your CSV includes the column headers.
Then just leave column 'Last name' blank and tick the box 'Has column headers'. 
Press 'Continue'.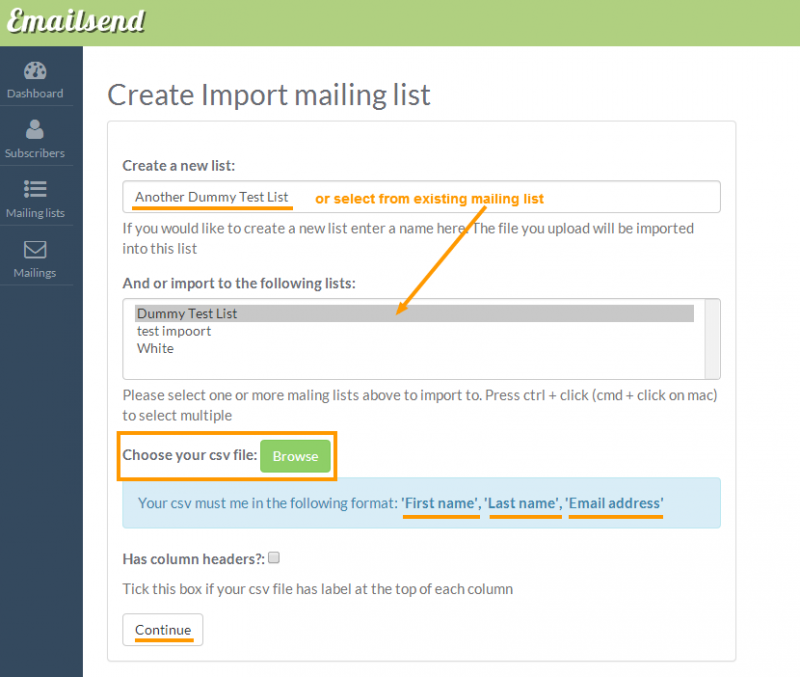 Map your fields by assigning the correct columns to the field names (the dropdown will give you the option to select your client's details showing first on your CSV).
Check the 'Preview' if the selected fields are correct.
Click 'Done'. 
An 'import report' email will be sent to you shortly.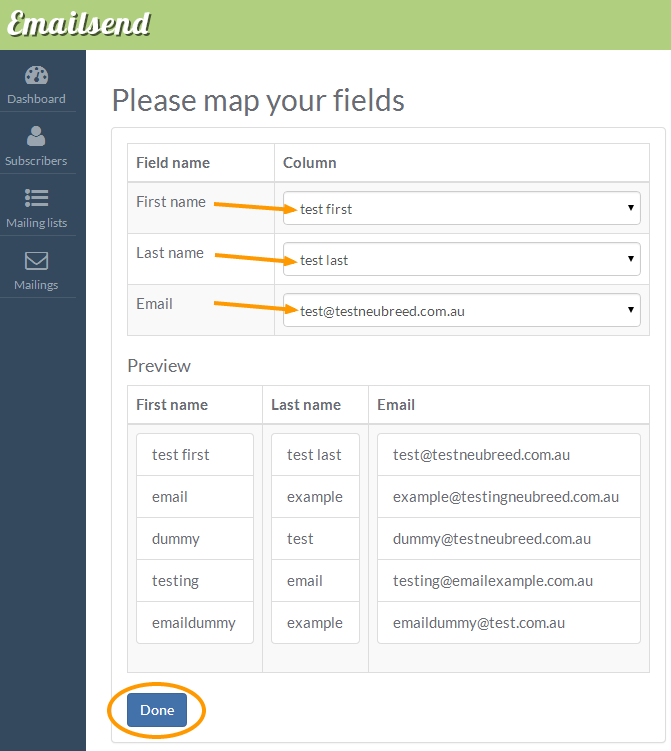 If you want additional columns e.g. company, phone no. etc please contact us here. We will need to add these from our end.
After your subscriber list has been imported open 'Subscribers' on your Dashboard or on your side navigation to view all subscribers. Use the filter to sort via mailing list, subscription status etc.

Can't find the answer you need?
Feel free to visit our Contact Us page to fill in a support request