When your mailing is in draft modus it's always good to get an idea how it looks like before sending it out.
There are different ways to preview you mailing.
Access your 'Mailings' through your 'dashboard' or 'side navigation'.
Select your mailing campaign and click on the 'magnifying glass' symbol under 'Actions'.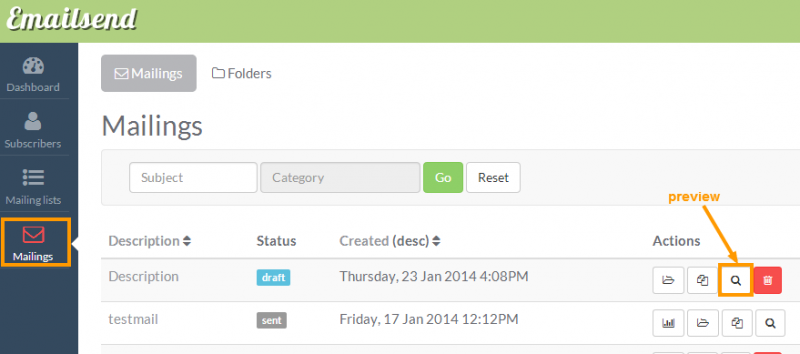 You can also go straight into your mailing by clicking on the description. There you will find the preview option on the top right.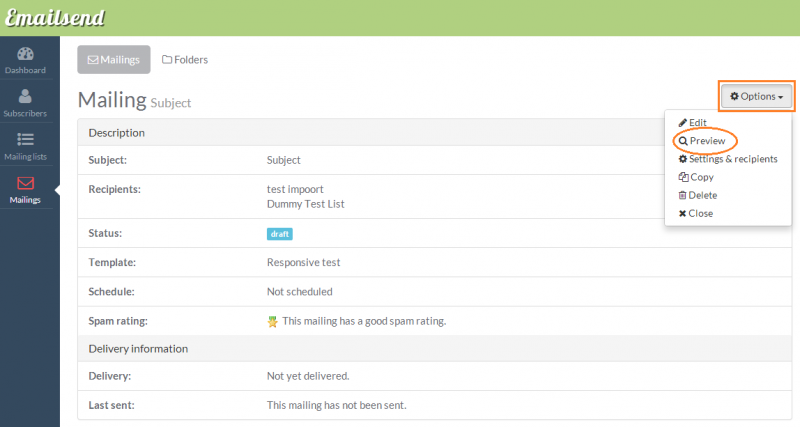 Can't find the answer you need?
Feel free to visit our Contact Us page to fill in a support request