There are different ways to view your reports on your mailing campaign.
Go to 'Mailings' and click on the little diagram symbol shown as below.

If you open your mailing you will also find an option to view your report from there.

You can also access your reports from the dashboard.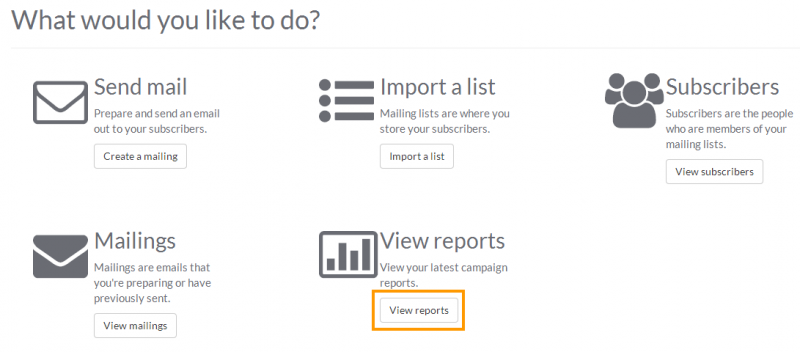 If you click on 'View reports' it will show you an overview of your latest campaigns.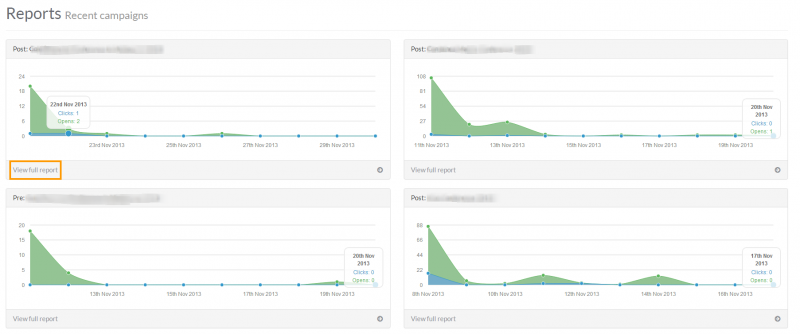 If you click 'View full report' on an individual campaign, the statistic will be shown to you in detail.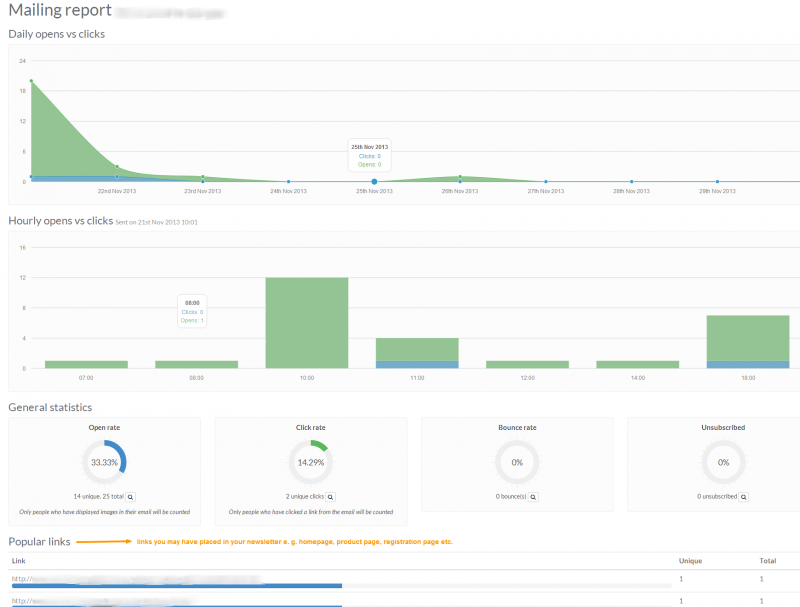 Can't find the answer you need?
Feel free to visit our Contact Us page to fill in a support request