In this article we are going to take a quick look at how to set up your own email template to be used with Emailsend.
**PLEASE NOTE** You must understand not only HTML/CSS to do this, but also have a good understanding of how email templates work, each email client is different, and whilst some HTML/CSS Works in one email client, it may not work in another.
If you are going to be setting this up, you should test your template by sending a test to yourself with your email address set up in a couple of different email clients (e.g Microsoft Outlook, Mac Mail, Mozilla Thunderbird etc...)
Step 1 - Create a new template: Click on the

Templates button and then click Add a new template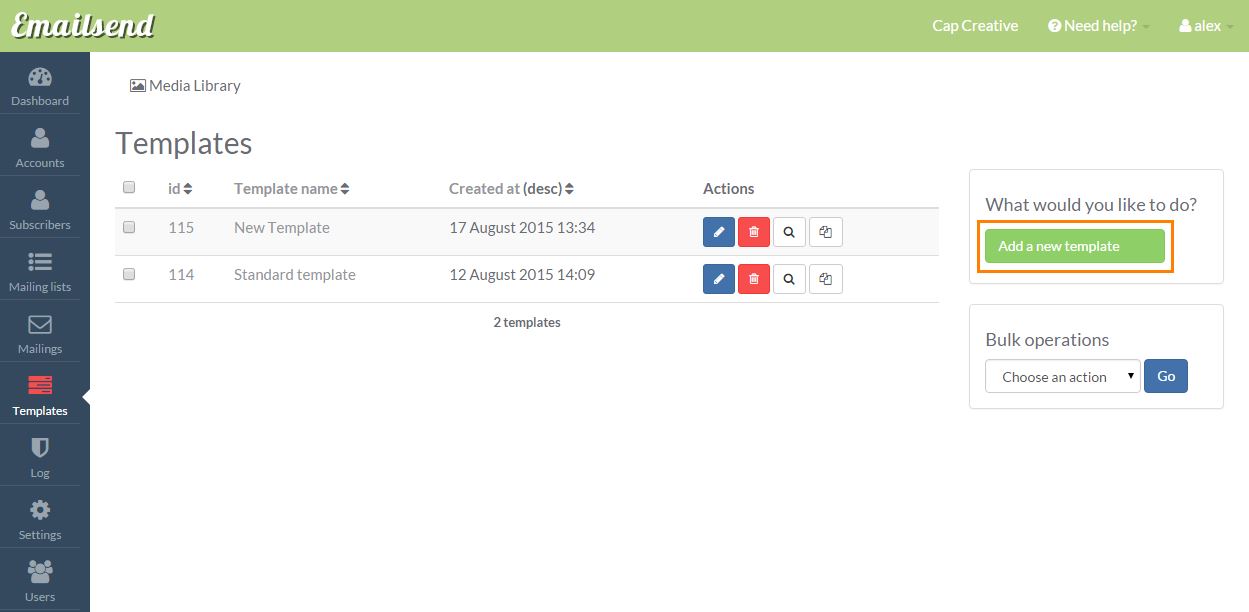 Step 2 - Setup the email settings: enter in the relevant information on what will be sent and what will be seen by the receipient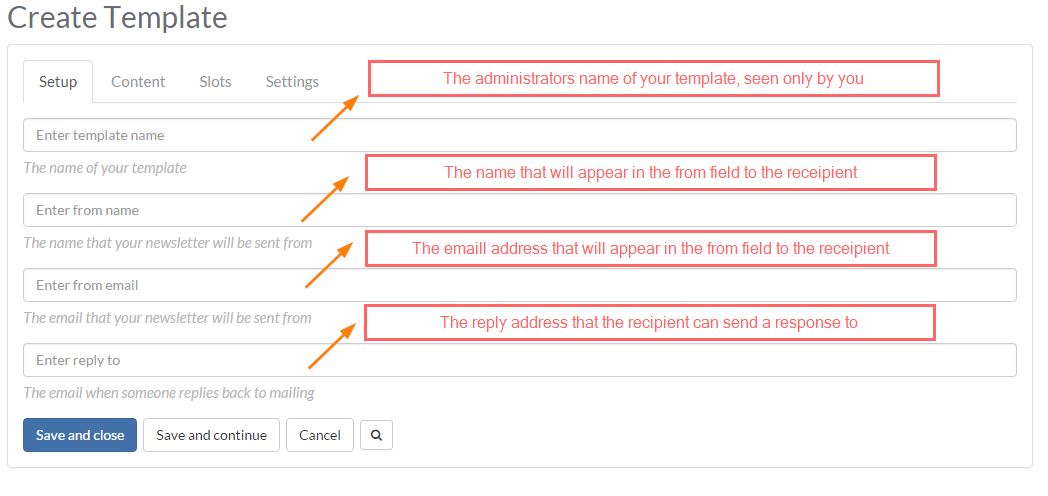 Step 3 - Insert the content: Copy and paste your HTML and CSS into the relevant content fields, you can also click the 

 Preview button to see a preview, when you are done, click Save and continue and then click the Settings button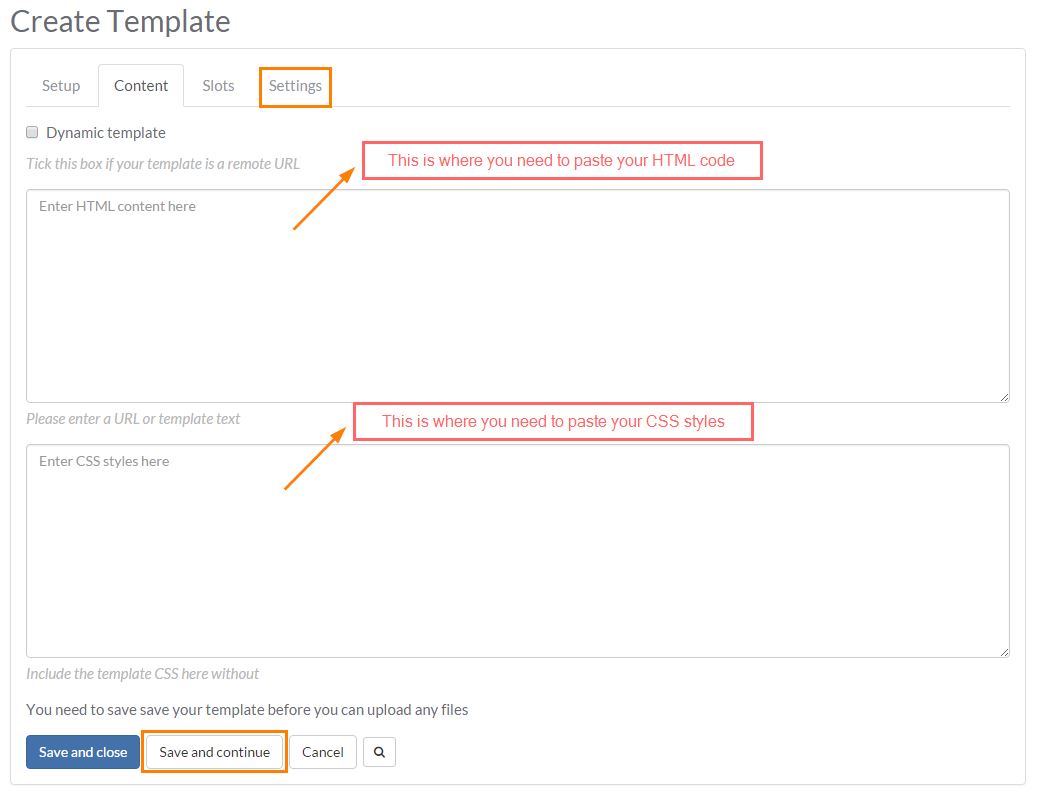 Step 4 - Settings for images and date: Change the settings to your personal preference, otherwise you can leave all the current settings and they will work just fine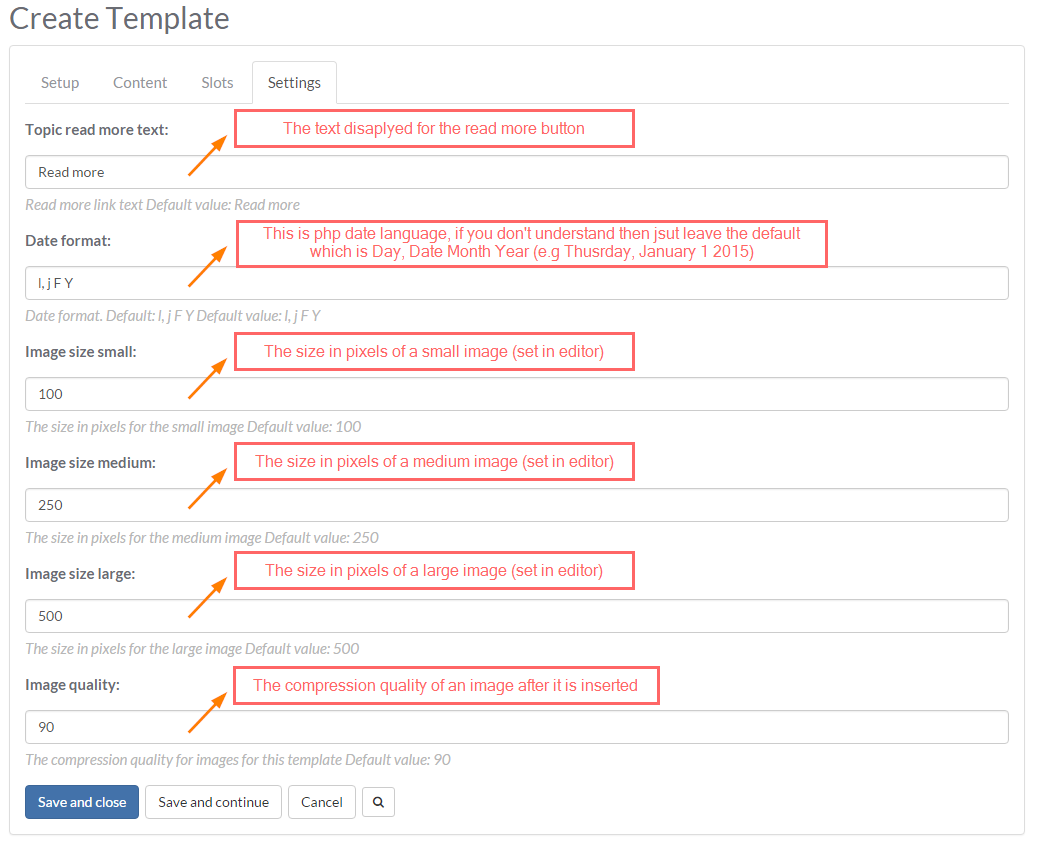 Can't find the answer you need?
Feel free to visit our Contact Us page to fill in a support request