Once you have created the mailing, you will have the options to either send a test to your nominated test list or to yourself.
> You can send as many tests as you like alongside editing the mailing. No email credits will be taken for test mailings.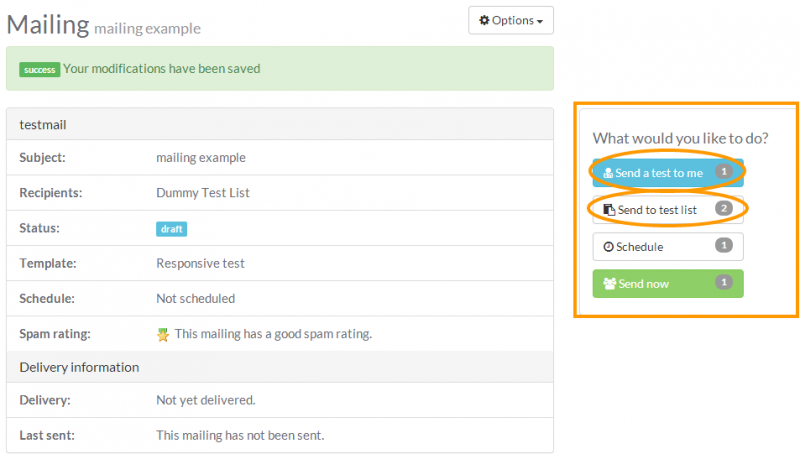 Can't find the answer you need?
Feel free to visit our Contact Us page to fill in a support request