First you should read the Create Mailing article so you can know how to create a mailing. We are assuming you have already read this.
Step 1 - Launch the editor: On the mailing you have already created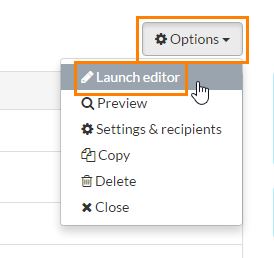 Step 2 - Add your content: You can click the Add a new topic buttons to add content to that area, once you have finsihed, click save and you can preview the text you have entered, you can also then edit or delete the topic block after you save it.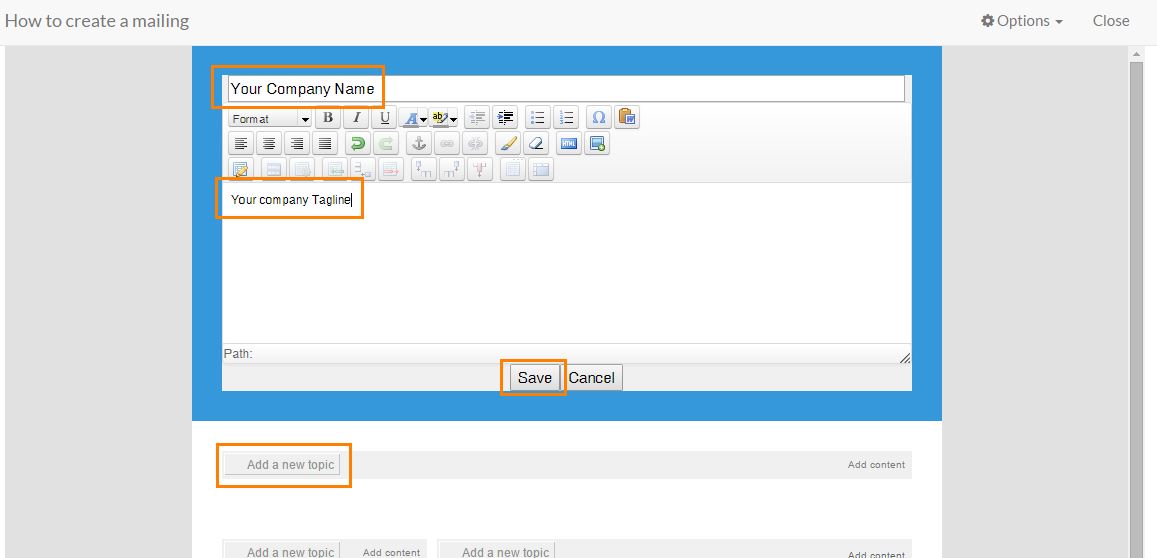 Step 4 - Saving and testing: When you are ready to test, you can click the Options button, then either click Preview of Send a test to me and it will email a test to your inbox. Once you are done you can click close and youe mailing will we ready to send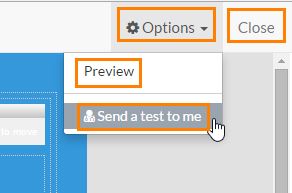 You can now read the Send/Schedule Mailing article to see how to send out your first mailing.
Can't find the answer you need?
Feel free to visit our Contact Us page to fill in a support request